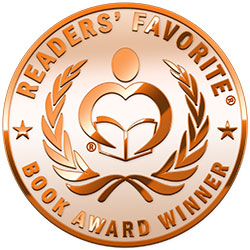 Reviewed by Joe Wisinski for Readers' Favorite
Don't Retire...Graduate! Building a Path to Financial Freedom and Retirement at Any Age is a financial information and planning book. Author Eric Brotman is the CEO of a financial advising company and has many years of experience in the field. He divided his book into "years in college"—freshman, sophomore, junior, and senior. Each of those years is further broken down into semesters. This format ensures that the book is well organized, that each section builds on previous ones, and that the material is easily understandable. Brotman's book covers investments, estate planning, insurance, money management, and much more. Each section ends with summary exercise questions, along with their answers. The author says we should rethink the concept of retirement. He suggests that people keep active in fields they enjoy, rather than only engage in leisure activities.

If you only read one book about your personal finances, make sure it's this one. To say this book is "terrific" vastly understates its value. I've read many financial planning books in my lifetime; this one is arguably the best. Unlike some financial planning books, the author's advice is actually sound! Not only do I overwhelming agree with the advice, but I've also already practiced it in my own life and can tell you that it works. I retired early, live in a low-income-tax state, and "work" at activities I enjoy, not because I need the money, but because I love what I do with my time. I only share my own story to let you know that Eric Brotman's advice is not only wise, but it's also realistic. Modern-day finances are too complicated for everyone to agree on every point, and I can't say I concur with Eric Brotman 100 percent of the time. No matter. Everyone who wants to handle their financial affairs well needs to read Don't Retire...Graduate! Building a Path to Financial Freedom and Retirement at Any Age and take its advice.