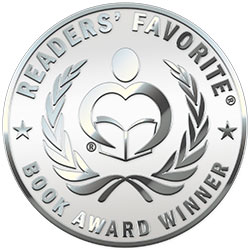 Reviewed by Jamie Michele for Readers' Favorite
Dreams of the Dying: The Dark Corners of Our Minds by Nicolas Lietzau is a fantasy novel derived from the gamer's realm of Enderal, but remains wholly independent of it. In many ways, the game is provided with more flesh from the book than the book gets from the game...and that's a good thing. The flawed protagonist is Jespar Dal'Varek, with a laundry list of mental health issues and addictions that plague him, who is pulled to the Tahiti-ish islands of Kalay where the dominoes really start to tumble. The king is comatose, the kingdom is ravaged by political and socioeconomic disparity and is on the brink of war, and Jesper is entrenched quite literally in the dreams of the dying. Adventure, love, cataclysmic ideology differences, nightmares, magic, culture, and a big, bad antagonist all come together in this wildly ambitious novel. "I want him to look all those orphans in the eye and explain to them why his lust for power was more important than their parents' lives." Her hand clenched her goblet so hard that Jespar almost expected it to bend under her pressure. "I want him to see what he's... done."

I don't even know where to start except to point-blank say this book is a masterpiece. The worldbuilding alone is mind-boggling and is enhanced by dancing shifts in narrative. Two points of view provide the eyes and ears for the reader in Dreams of the Dying, and Nicolas Lietzau has executed both to a degree of perfection I haven't come across in a long time. There is, of course, Jesper, but there is also another character who is revealed to us only as "the man." The character development extends beyond the two mains and at times feels even more alive: a woman named Lysia—who is worthy of her own spin-off, and a compatriot named Kawu. It's a marvel that Lietzau brought such life to otherwise ancillary characters, and so deep is the enmeshing of a reader into a culture and landscape that he even created an entire language for it. There so many directions to go in here and I am beyond chuffed that this is only the beginning of a new reading adventure.