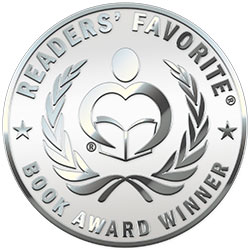 Reviewed by Trudi LoPreto for Readers' Favorite
Emilia is a very moving and powerful book that will touch your emotions by hurting your heart, and making you angry. Emilia is a very strong-willed young woman whom we meet at the beginning days of the occupation of Poland. We meet Emilia's family and read in horror as they are forced to leave their home and board the train that will take them to the concentration camp. Emmi is forced to witness killings, beatings, and people starving to death. She survives because she is young and pretty and the Nazi captors take notice of her. She suffers their sexual attacks to stay alive and to get her family extra food. She is often beaten, forced to give her body, but because of it she receives the easier and preferred jobs, keeping her safe throughout the war. When the Russians and Americans finally arrive to liberate all of the concentration camp prisoners, Emmi moves on to living as a free woman. She takes with her all of her shame, pain and memories and has to learn how to survive in the new world of freedom.

Emilia was a hard book to read because of all the sadness, but it was also uplifting to watch Emmi do what she had to do and come out of it at the end of the tunnel. I cried, I hurt for the inhumanities that took place, I cheered when something good happened. Ellie Midwood has written a story that needed to be told. Her writing is beyond excellent and I found myself immersed in the book. This is a book that must be read to understand what really happened in the concentration camps and the anguish that was endured. I highly recommend this book to all history buffs and anyone who enjoys a good book.