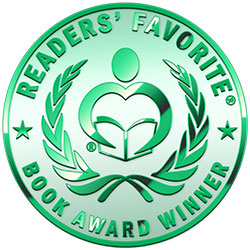 Reviewed by Faridah Nassozi for Readers' Favorite
Escape from Samsara by Vijay R. Nathan is a collection of poems that touch on several aspects of life including love, life, purpose, spirituality, and everything inbetween, intended to guide your soul to spiritual enlightenment. The pivotal aim of the collection is to enable your spiritual transformation so you can ascend above the materialism of modern day life, and free your mind. This way, you are ready to receive enlightenment so you can discover and achieve your purpose.

Vijay R. Nathan drew inspiration from everyday events, making the poems more relatable and easier to internalize. The unique and fresh style of poetry used will draw you in and urge you on, submerging your mind completely in the enchantment and thrill of the words. Each poem is unique in both wording and meaning, and together they blend into one to deliver a profound message to set you on your journey to achieving complete fulfillment through spiritual illumination. Through very simple words and an effortless style, Vijay R. Nathan delivered poems with a lot of depth and inspiration. There is always so much happening in our lives every day, and the hectic nature of this lifestyle can easily take over your entire life. Reading the poems in Escape from Samsara by Vijay R. Nathan gives your mind much-needed serenity, away from the demands of modern life, and sets you on the path to enlightenment and fulfillment. The poems will indulge your mind and push you to soar above the never-ending demands of a demanding lifestyle.