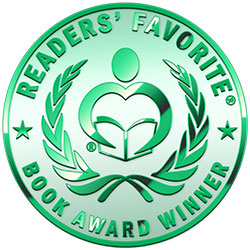 Reviewed by Vincent Dublado for Readers' Favorite
The question of whether the horrors of the Holocaust are over for the next generation is a pressing and haunting theme in Ruth Rotkowitz's Escaping the Whale. Set in 1980, Brooklyn, this is the story of 28-year-old Marcia Gold, a high school guidance counselor who excels in helping pregnant teenagers. Then there is her tall, handsome boyfriend Jason who has earned the approval of her European refugee parents. What more can she ask for? But as a second-generation child of Holocaust survivors, the horrors of the past have caught up with her; a dormant plague lying deep within the recesses of her mind has awakened to disrupt the normal run of her life. Everything around her, from the people that she works with to the current world affairs, seems to trigger her psychological debility. Marcia is plagued with demons, and she will have to do something that she should have done a long time ago.

Regardless of the decade when you were born, Escaping the Whale will make you connect to the lessons of the past and remind you that it will always be connected to the present. On the other hand, you might also think that we don't need another novel about the Holocaust. But Ruth Rotkowitz has so much to say about her theme. She brilliantly demonstrates one particular aspect of human nature; that we believe some secrets are better left a secret. We keep it bottled up and pretend that everything is fine. Rotkowitz's love of the written word is reflected in her pristine narrative, and her keen examination of Marcia's consciousness gives you a clear study of what goes on inside a brilliant but disturbed mind. This is a must-read, timeless story that I am willing to bet will remain relevant long into the future.