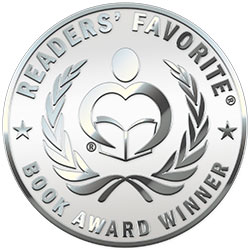 Reviewed by Lee Ashford for Readers' Favorite
"Every Walrus can Fly" by Brian Phillips is a lesson in open-minded thinking, cleverly disguised as an attractive, vividly illustrated book for the entertainment of children. This story begins by asking a question: "Would you believe me if I said every walrus can fly? And elephants could too, if they were willing to try?" The natural response to these questions will be to turn the page, to find out how it is possible that every walrus and elephant can fly, because on the surface those two comments are patently absurd. Our hero is a 3 year old walrus, Royce, who dreams of one day being able to fly like a bird, soaring high above the earth. All he needs are wings, he believes. But he questions whether a walrus – even one with wings – would be able to stay in the sky. He wisely goes to his father for advice, but his father simply hands him a coin and tells him to save it. Over time, Royce finds additional coins, until he has so many that he stacks them up and climbs to the top. But he realizes, even though he is closer to the clouds than he was, he is still not flying. By creative thinking, he eventually discovers an alternative that will enable him to fly, and he is very excited when he is able to implement his plan.

This story is certain to entertain young, and not-so-young, children with its colorful illustrations, clever rhymes, and rather unusual subject. But what is more important than entertaining the children is that this book will teach them something about critical thinking skills, which are so vital for living a successful life. Brian Phillips has skillfully taken a college-level concept, and put it into a setting young children can understand and learn from. Phillips demonstrates an impressive talent for story-telling, while simultaneously teaching children a valuable life lesson. This book is definitely recommended for anyone who knows a child, and would like to help that child learn to succeed in life.