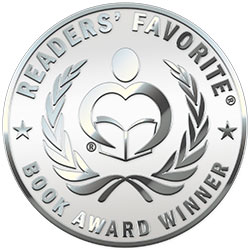 Reviewed by Foluso Falaye for Readers' Favorite
When Natalie Morrigan's parents go missing right after a shocking bomb explosion in their backyard, she is left with several unanswered questions. Since her four lifelong friends are in the same condition as her, they seek answers from an estranged uncle, Chris. Apparently, Natalie is biochemically unique and equipped with some supernatural abilities that could save the world from the destructive nature of humans. A forceful encounter with Nautilus—a group that claims to need her power to achieve world peace—places Natalie in a difficult situation. Whom can she trust? Follow Natalie and her friends as she navigates family secrets, her mind-blowing abilities, and life-threatening situations in Sarah Newland's action-packed, suspense-filled sci-fi novel, Extant.

Extant mixes a spine-chilling, exciting set of events that involves kidnappings, bombings, and shootings with a mysterious, multilayered plot that unravels gradually and keeps the audience completely engrossed throughout the course of the story. All the distractions in the world could not stop me from reading the book as I was seriously eager to discover if Natalie and her friends would find their parents and survive the dangers that surrounded them. The book's vivid descriptions transported me into its world, making every event and scene feel surprisingly real. The fast-paced plot leaves no space for boredom as it moves back and forth in time and between different immersive activities—like martial arts and shooting lessons, time travel, a struggle to escape a kidnapping, and much more. If you enjoy reading about supernaturally gifted teenage protagonists who are forced to deal with a series of challenging situations, don't hesitate to read Extant by Sarah Newland.