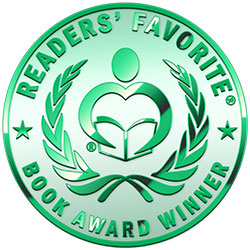 Reviewed by Denise Stern for Readers' Favorite
Fade to Black is an intense, fast-paced novel written by author Jeffrey Wilson. It starts off with a bang and maintains the intensity of emotion, confusion, and turmoil throughout. The story opens with Marine Sergeant Casey Stillman as he's hunkered down in a precarious shelter while American troops battle insurgents in Fallujah, Iraq. He and his men are pinned down, their situation dire, when Casey, attempting to save the life of one of his men, is shot.

Jack, a high school teacher, wakes up from a terrifying nightmare, so real he can't believe it didn't happen. He dreamed he was Sergeant Stillman, and wakes in his bedroom, confused and off kilter. The dream seemed so real. That's only the beginning of a seemingly endless nightmare as Jack not only continues to dream of dying in the Iraqi desert, but also begins to see and speak to the apparent ghosts of several of the men in his unit, imploring him to re-join them.

Is Jack losing his mind, or is there something more sinister about his virtual dreams that propel him into another location with such intensity that he can feel, taste, and smell the sand of Iraq? The reader is swept into a maelstrom along with Jack as he strives to discover the truth.

Author Jeffrey Wilson has created a three-dimensional character in Jack/Casey, effectively transporting the reader into the life of a teacher with a family and toddler one minute, and into the gritty, tough Marine fighting for his life in Fallujah the next. Excellent narrative, effective dialogue and an intensely paced novel make for a can't-put-down book with Fade to Black.