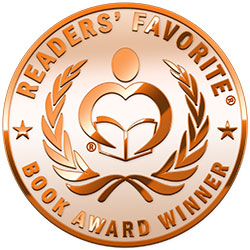 Reviewed by Kathryn Bennett for Readers' Favorite
Fathers House by C. Edward Baldwin introduces us to Assistant District Attorney Ben Lovison who never knew his father and saw his mother die in an act of senseless violence. Ben's life has risen above the bad circumstances as a child and he now has a good job and a loving family. But he is brought back into it all when investigates a teenager's death. It is while working on this case that he has to revisit Fathers House, a place that was his salvation as a teenager but he finds lies that bring him to the man that ran Fathers House.

Urban suspense is a newer genre for me but I can say without a doubt this is the best one in the genre I have read so far. The book gripped me from Ben's back story through to the end. I was unable to figure out some of the twists and turns as I read which I enjoyed. A suspense book to me is never very suspenseful when you can see the twists coming and figure it out right away. C. Edward Baldwin has created a great read here that is well structured and entertaining. Ben is not a character who is perfect; he has a difficult past and things in it which he must overcome. That makes him very relatable because we all have those things in our lives. Fathers is not what I would call a typical villain in the story either and that makes him more interesting. If you like a good suspense story that will keep you entertained, I would recommend Fathers House.