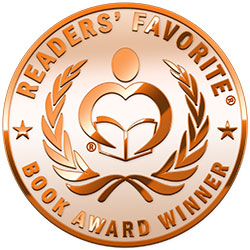 Reviewed by Samantha Rivera for Readers' Favorite
Elliot is living a life plagued by loneliness even if he doesn't know it yet. He has his work, his training assistant, the Bennett family that work for him and a cantankerous father who mostly sits on the porch with his doting dog Banner. But everything changes when suddenly Ellie and Joe are thrust into their lives. Falling in love is difficult and risky in the best of times but when you fall in love with someone who you know can never be yours things get even more complicated. That is what happens to Elliot and Ellie as the weeks pass from the day he meets her and is tormented by the feelings he has and when people seem determined to keep them apart.

Set in the 1930's, this story adheres very well to the time period. The way that the story reads as well as the information presented really does sound like it is happening in the right era. So many authors have trouble sticking to a time period that isn't the present one but this one worked very well. I really sympathized with Ellie and I could understand how she was suffering as well as the way she sacrificed herself for her son. It was also very easy to get caught up in the excitement of the life of a trainer. I felt there was just enough information given about horse training to make it seem authentic without making it seem like a dry textbook. Ellie and Elliot's story is a love story that doesn't end.