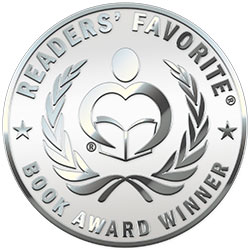 Reviewed by Michelle Robertson for Readers' Favorite
Fifteen-year-old Glen Klinkhart finds himself unable to reconcile his emotions of guilt and anger over his sister Dawn's atrocious murder. All he knew is that he needed to find justice for his sister's death, and others like it. Glen Klinkhart enters the Alaskan State Police Academy and makes his way up the ranks to eventually become a homicide detective. Throughout his career he has solved cases, dealt with killers, suffered through much grief, pain, frustration, and many more raw emotions. Finding Bethany is a highly detailed account of Glen Klinkhart's career as a homicide detective that concentrates on the specific case of a young woman, Bethany Rose Correira.

Many readers may automatically think of beautiful mountain ranges, animals, wilderness, along with pioneer "rough necked" people when they hear of Alaska. Although beautiful, mysterious with its wilderness, a lot of Alaska's dangers come from within the cities and the people themselves. Finding Bethany is a true story of the author Glen Klinkhart's experience with such dangerous people as one of Alaska's homicide detectives for 17 years. The author gives readers a look "behind the headlines" as he brilliantly, expertly, and expressively describes one of his most trying, frustrating, and painfully heartrending cases - finding Bethany Rose Correira. The book contains specific processes the crime departments, police departments, FBI, and ATF have to go through in order to investigate, process, and book a suspect. The book is highly impressive with its criminology content, forensic details, and technological aspects described throughout each chapter. Any reader interested in criminology, law enforcement, forensics, or who just loves a good mystery will fare well reading this memoir.