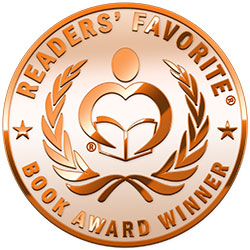 Reviewed by Viga Boland for Readers' Favorite
Ask older attendees of a memoir writing workshop what the subject of their intended memoir will be, and 90% will reply that, encouraged by their families, their memoirs will be a recollection of the most memorable events, big or small, in their lives. Finding Joe Adams by Joe Field is very much that kind of memoir because, as the author states in his epilogue, he wanted to "...summarize for my new family and my east coast siblings what transpired in my life with Mom and to show that one need not listen to the naysayers who say if you are raised fatherless, you will become a statistic headed nowhere." What? Wait a minute. So there is more to this memoir than just recalling past vignettes? Oh yes. Finding Joe Adams is the story of the author's desire to locate the father he never knew, a father it took him over 60 years to find.

It is also a kind of rags to riches story. As the book description accurately depicts, Joe's early life with a single struggling mother was one of poverty, but despite the deprivations of his childhood, and the lack of a full-time father, Joe grew up to eventually succeed as a lawyer, a husband, and a father. But bit by bit over those years, Joe's desire to find his own father became his life-fulfilling goal. Google and Facebook searches and ultimately DNA testing brought about a reunion not just with his birth father and his current family, but with his immediate siblings from whom he had been separated as a child. It's a joyous conclusion to Joe's memoir, and that's what memoir readers like best of all.

I can't leave this review without mentioning one more thing that became increasingly important in Joe's life: his faith in God. As a child and a younger man, he didn't have much use for God but when life threatened to defeat him, he prayed. He believes that was the turning point in his life. There will be thousands of readers who will relate to this side of Joe Field's story. As to Field's delivery of his life story, one thing is certain: he is a natural story-teller. Some of his anecdotes, like leaving his car parked on the beach and not realizing high tide could carry it out to sea, are hilarious. Readers will find themselves smiling again and again thanks to Joe's ability to laugh at himself and make readers laugh with him. It's a winning attitude and a wonderful asset for an author to have. The several photos scattered throughout the memoir add a further dimension to Finding Joe Adams and I'm sure will be most appreciated by the members of his now new and very large extended family. Enjoy!