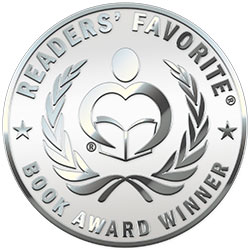 Reviewed by Kimberlee J Benart for Readers' Favorite
Finding St. Lo: A Memoir of War and Family is a collection of writings and photographs from World War II Army medic Gordon Edward Cross (1906 – 1973) and National Guard infantryman Robert Lewis Fowler (1921 – 2006) with the addition of essays and illustrations by editor Ted Neill, Fowler's grandson. The collection is divided into three parts: narrative and photos about Fowler, Cross's memoir, and Cross's photographs. While the Cross and Fowler narratives lead up to and revolve around the Allied push across Europe in 1944, Neill contemplates the effect of war on his "Grampa" and his family in the decades after. An appendix lists the members of the 134th Infantry Regiment mentioned in Fowler's memoir and links to sites offering help to military members and families struggling with post-traumatic stress syndrome and other physical or mental injuries during or following military service.

In Finding St. Lo, Ted Neill provides different perspectives on war and its aftermath. Each is unique and impactful in its own way. I was gripped by the stark imagery that Cross presents of his immersion into the brutality of the battlefield. A New York entertainer before he joined the push to liberate France, he returned to a successful civilian life afterward though he never forgot what he saw. But Neill's reflection on Fowler's life as a career soldier, of both "the heroic patriarch and the irascible, swaying drunk," was utterly engaging and touchingly poignant. Neill brings these threads and themes together with a masterful touch and honors the service of these two men while also musing on the connections between the historical and societal forces at work in 1944 and the forces at work in the world today. Highly recommended.