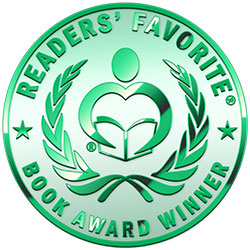 Reviewed by Katelyn Hensel for Readers' Favorite
.

Born into the world as half-human, half-fae, has really made growing up hard for Finnegan MacCullen. One world won't accept him for his mixed blood, the other doesn't even know that the fae exist and this leaves Finn feeling like an outsider even in his own family. We meet Finn as he is forced into the apprenticeship of his guardian, Gideon, who will be training him in the ways of the Tuatha De Danann. In order to fulfill his place within the fae, Finn has to prove that he isn't just a "halfer" and that he can hold his own against the fae's mortal enemies, the Amandan.

Great characters and an awesome plot really made "Finn Finnegan" a fun read for me. Finn's voice was believable for his age group. He didn't sound too young or too old, and the same goes for Gideon. These individual and unique voices made the characters really come to life and make you feel super invested in their journey. There were explosions of mythology and world building that just blows you away and it is easy to believe in the mystical world that Karchut creates. As you follow the characters around, you can't help but fall more and more in love with the book. Finn Finnegan is a great coming of age tale that blends fantasy and reality perfectly. Though marketed for a pre-teen audience, "Finn Finnegan" will resonate with readers of all ages and promises entertainment, adventure, and a wonderful story.