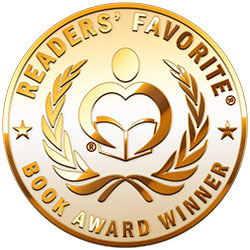 Reviewed by Romuald Dzemo for Readers' Favorite
Fix Yourself: In Jesus (Pick Your Life) by Sally Hanan provides a tool for self-transformation, intimacy with God, and self-discovery. It is the perfect book for anyone who is longing for healing and meaning, for anyone who feels disconnected from God and self, and anyone seeking to redefine who they truly are. The author shows readers some of the lies they tell themselves about God and who they are and how negative experiences in the past and bad relationships can distort the way they see themselves and their belief in God. Articulating on a variety of themes, the author establishes the link between the lies we tell ourselves and the vows we make, the way we judge ourselves and how it has nothing to do with our relationship with God; the way our experience becomes the lens through which we see others, the power of forgiveness, the nature of evil, unveiling our true identity, and a lot more.

This is not your run-of-the-mill kind of book. It is a workbook that compels you to counsel yourself and dig for the truth. The book is filled with insights and sections for personal exercises. But there is a warning: Don't use this book if you are not honestly seeking to become a better person, because it is designed to provoke a transforming encounter between you and yourself and between you and your Creator. It can be used in a group study and also as a personal guide to self-growth and personal development. I loved the spiritual insights and the biblical perspective that is masterly. Fix Yourself: In Jesus (Pick Your Life) by Sally Hanan is a gift of love and faith that offers a wonderful tool to redefine one's life. It is one of those books that one needs to work on over and over again. Get a copy for yourself and for someone you love. It was a treasure trove for me, and a tool that will stay with me for a very long time.