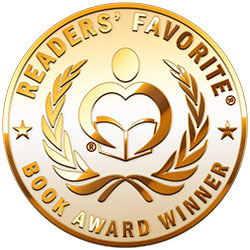 Reviewed by Lesley Jones for Readers' Favorite
In Flaherty's Crossing by Kaylin McFarren, Kate, a successful painter, is summoned to the deathbed of her father, Collin, who has only days to live. While Kate struggles to forgive him for the death of her beloved mother, Collin makes a startling confession. Meanwhile, Kate's husband, Drew, realising his loveless marriage has come to an end, decides he must leave home before Kate returns. Drew arrives at his friend's house to spend the night, only to find his friend's sister and ex-lover there. On her way home, Kate's car is involved in an accident, resulting in a life-changing meeting with a man in a diner. The man is not all that he seems, and a shocking discovery has Kate running for her life, and hoping for a second chance to make her marriage work. Can Kate finally learn to forgive everyone she feels has wronged her? Will she finally find out the events surrounding her mother's death?

Flaherty's Crossing by Kaylin McFarren is a story filled with tension and suspense. There are some fantastic twists to the story which were cleverly entwined into the plot and subplots. The character of Kate was very realistic. She was a strong female protagonist but with a soft emotional side too. Her relationship with her father was quite heartwarming and authentic. The dialogue was uniquely written to suit each well-created character. The ending gave me chills as it was completely unexpected. The author has a real talent for building a scene which you can easily visualise. This is the perfect book for anyone who loves a suspense novel, and is one of the best I have read.