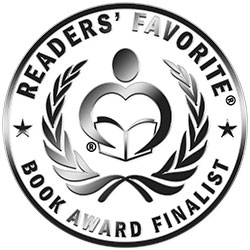 Reviewed by Rabia Tanveer for Readers' Favorite
Genesis Awakens is the first book in the Footnail series by authors Howard Haugom and Akorede Adekoya. The Nail Bears have the responsibility to keep the three special nails of history hidden from the Accursed. The Accursed is a group of people who will do whatever it takes to get hold of the three special nails of history and abuse the great power in them. Coming from a long line of Nail Bearers, Gen is the new guardian. Although she was shocked at first, with the help of surprisingly capable friends and family, Gen is ready to protect the nails. The tussle leads to a chase that will end with one of the groups in possession of the nails. If the Accursed get their hands on the nails, they will unleash their powers and destroy everything. Gen needs to do whatever it takes to get to the nails first and protect them. But can she?

Genesis, a.k.a. Gen, is a relatable character that I formed a connection with instantly. I loved her witty charm and sarcastic dialogues. The story is the kind of young adult fantasy that people of any age or genre bias can read and enjoy. While the current young adult fantasy genre is filled with royalty and tortured female leads, Gen is a breath of fresh air and a break we desperately need. The opening scene with Helena and Calisto is incredible and from there onward, authors Howard Haugom and Akorede Adekoya did a fantastic job to keep the same pace and action alive. The story is fantastic, and the mystery behind the Accursed is handled exceptionally well. The suspense is sustained until the end, the mystery keeps readers guessing what will happen next, and the authors leave enough questions unanswered for readers to anticipate the next novel in the series. Fantastic!