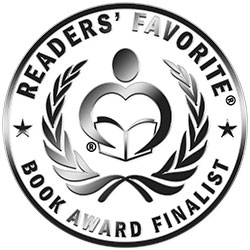 Reviewed by K.C. Finn for Readers' Favorite
Fountain of Revenge is a work of dramatic thriller fiction in a legal setting and was penned by author Richard Dodge Davidson. Combining cultural mysteries with high powered firms and shady dealers who will stop at nothing to make a discovery, the central plot revolves around a mysterious formula that, in the Cherokee Nation's belief system, is purported to extend natural life. Our heroes are Mixie Cooper and Rod Larren, two green attorneys from New York who are sent to procure this formula by their firm. But they soon learn that they are not the only ones in the fight for the formula for extended life, and the danger around them sets in fast.

What begins as a legal and pharmacological mystery develops into an interpersonal drama between the central pair, as well as a dangerous action and adventure romp. The combination of these many genres works well and keeps the interest of the reader, whilst the fight for the formula stays central and consistent in the plot. I enjoyed the Georgia based setting and the inclusion of Cherokee beliefs and practices, which were intelligently and sensitively depicted to add atmosphere and cultural variance to the tale. Mixie and Rod are a cute pair to lead the action, whose involvement with one another both helps and hinders them as they learn the ropes the hard way when the case does not go as planned. Overall, author Richard Dodge Davidson has done a fine job with Fountain of Revenge, producing an engaging and dramatic work of legal thriller fiction.