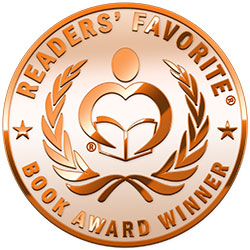 Reviewed by Astrid Iustulin for Readers' Favorite
Do you like playing with your pets? Do you think they are amusing? I absolutely agree with you, so I invite you to add a new furry friend to those you already have and have fun with him. Meet Frankie, the adorable protagonist of Frankie the Ferret by Kimberley Paterson. Inspired by the pet ferret who lived with the author's family for several years, this book will make you enjoy the company of Frankie while he steals your socks and hides them, does the ferret dance, plays with other pets, and digs holes into which he disappears. Just give him time to rest after all this fun! With this playful pet, it is impossible to get bored.

Frankie the Ferret is a funny and colorful book that will delight all children who read it. I immediately liked the idea that the protagonist of this story is a less common pet than cats and dogs (but do not worry, they are his playmates). In this way, children will understand that even unusual animals such as ferrets can be good company. Frankie is adorable, and I hope he will be the protagonist of many other stories so he can reveal to us his other habits. I am happy that Kimberley Paterson has shared Frankie's adventures with many young readers and that she has thus allowed them to enjoy the ferret's company as her family had for so many years. The joy that this book gives will make you appreciate this gift very much.