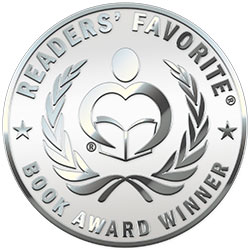 Reviewed by Keith Mbuya for Readers' Favorite
Mathew McKenna and his niece Megan would never have attended the 10th-anniversary celebrations of the city of Liberty (the first orbital city in the whole world) had they known what fate had in store for everyone who attended the celebrations. While the First Family and other important diplomats of the United States of America rose to the occasion to celebrate their city, a group of terrorists could not imagine any better opportunity than this to launch an attack and abduct the First Family. A bloodbath was quickly made out of the venue as the terrorists went after the First Family. The only thing standing between the terrorists and their target is the sheriff of Shady Oaks, Florida, Mathew McKenna. Will McKenna succeed in saving his niece and the First Family? How does the attack affect the US? Get yourself John Parrish's Free Fall (an installment in the Mathew McKenna thriller series) to learn more.

John Parrish does not waste any time building the pace of his story. I was treated to the introduction of Free Fall with thrilling and entertaining action. I loved that Parrish maintains the fast pace to the end. The plot is intriguing and comprehensible. He makes it even better with the aspect of rising suspense and tension. Parrish uses various themes that affect our current society to maintain a grip on reality in his story. They included terrorism, legal affairs, military, politics, family, science, technology, and much more. The characters were amazing. Parrish makes them embrace their traits uniquely; you could always tell what a character would think or do in certain situations. My favorite character was Mathew McKenna (the protagonist); his intelligence, instincts, courage, demeanor, and a lot of things made him irresistibly appealing. The vivid depictions made me feel like I was right there as the actions in the scenes unfolded. I loved the book.