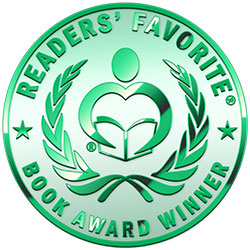 Reviewed by Grant Leishman for Readers' Favorite
From the Mountaintop is a memoir by author Campbell Bolwell and yet it is much more than just the detailing of one man's life; it is a journey deep inside the mind of all of us, an attempt to answer those age-old questions – Who are we? Where did we come from? Where are we going? And, of course, what is our purpose here on earth? From a very early age, the author has been asking questions, seeking truth, direction, and purpose. It has been a lifelong search through the world's established religions, philosophies, and cultures looking for that one spark, the one enlightenment, that one "ah-ah" moment that will reveal all to us. He takes the reader through his own exploration of his inner self and arrives at some truths that although stunningly simple and easy to understand are nevertheless often overlooked, ignored, or misunderstood by humanity. This book will challenge your core beliefs and will force you to stop and take a long, hard look at the journey you personally are undertaking on planet Earth.

As a professional reviewer, I read many books in a year, as well as a number of "self-help" or "new-thought" authors but few have touched me as deeply or resonated so soundly with me as From the Mountaintop by Campbell Bolwell. Perhaps it is that we are of a similar generation; perhaps it is that the book reflects many of my own beliefs; perhaps I feel a kinship with his story (He is an Australian and I am a New Zealander plus he has spent a lot of time in South East Asia, where I have lived for the past 11 years) but whatever the reason, this book spoke to me on a level that few have. I would place this book on the same high pedestal as some of the great "new-thought" authors I have read, such as Wallace Wattles, Rhonda Byrne, Bob Proctor and Jack Canfield – it really is that insightful, that exciting, and that revelatory.

I particularly enjoyed that Bolwell used his personal experiences, his friends and family relationships to underline the fascinating precepts and concepts he expounds. I also loved that this book discusses a complete theory of man's evolution and development, our purpose, and our direction, but the author was unafraid to openly admit there are some things about this Universe that we still do not understand and perhaps never will. I found it so exciting that if not us, then at least our children will participate in the knowledge explosion which will open up the gates of wisdom to more. I wholeheartedly concur with the author that our purpose on this physical plane as spiritual beings is to garner wisdom. If you are searching, if you are lost, or if you just want to consider an alternative meaning to life than the day-to-day grind, then this is the book to read. I commend the author for his logical and complete presentation of this work and I highly recommend it.