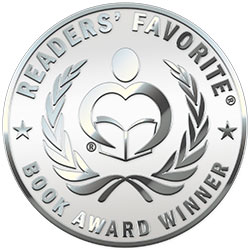 Reviewed by Anne Boling for Readers' Favorite
The moment I saw the cover of "Future Tense" by Eddie Upnick I knew I had to read this book. The cover alone teases the reader with shades of muted green, the hint of a bright light and a not quite human looking figure standing in the shadows. How could any sci fi fan not want to delve into this tale for the cover shouted of adventure, fantasy, sci fi, thrills and suspense? I certainly wasn't disappointed: "Future Tense" has all of these qualities and more.

"Future Tense" is a sequel to "Time Will Tell". However, it stands well alone. Vito is the protagonist in this book. His personality won my affection from the beginning. Vito is called to serve his country by his old school mate, President Peter Taylor. The Secretary of State, Little G was also a former classmate of Vito. Unfortunately, Little G had little if any back bone and was giving in to all the foreign leaders and President Taylor needed Vito to keep the world leaders from running over Little G, just the way Vito protected him in school. Vito wasn't the most diplomatic or politically correct person that ever existed. He was never afraid to speak his mind and told several world leaders what to do. But this is just the beginning of the tale. It gets so much better. Vito adopts twins that have Leukemia and manipulates his wife to returning to him. He discovers he has magic powers. Then there are the secrets concerning his father. Upnick doesn't stop there; he creates a hero in Vito, for it is Vito's task to travel to the future to stop numerous threats to our existence.

This book is great. I love the way Upnick depicted time travel. The characters are multidimensional, intergalactic and thoughtfully developed. Upnick successfully draws readers into this plot. He has created twists and turns that keep the reader guessing. I can hardly wait for another book by Eddie Upnick.