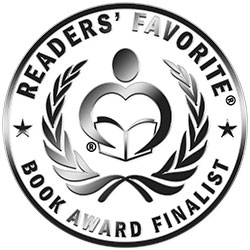 Reviewed by Pikasho Deka for Readers' Favorite
Gallantry in Action is the first installment of the Jonah Halberd Series by John J. Spearman. A sci-fi military novel set in space, the book follows Captain Jonah Halberd, newly assigned commander of the spaceship HMS Cumberland, an advanced cruiser in the Royal Navy of the Commonwealth, currently under the reign of King Edward XII. There is an ongoing war between the Commonwealth and the Rodinan Federation. After rescuing Lady Julia Hawthorne, the fiancee of First Space Lord Chesterfield, Jonah and his crew set off for yet another dangerous assignment. But an ensuing battle with the Rodinan armada causes heavy casualties, and Jonah finds himself captured by the enemy. A daring rescue led by Lieutenant Commander Fred MacMurray results in Jonah receiving a hero's welcome back home. Now, he must unite the Coalition for war.

An action-packed military drama set in interstellar space, Gallantry in Action is a wild rollercoaster of a book that masterfully captures the lives of soldiers fighting in wars. John J. Spearman's worldbuilding is impressive, crafting a tale revolving around a war between two mega powers. The sci-fi concepts utilized in the narrative are riveting. Theories of near-light speed travel and advanced futuristic battleships are seamlessly incorporated into the story, pushing the limits of your imagination and reminding readers why they fell in love with science fiction in the first place. The cast is quite large, but each character feels distinct and unique. Anyone who is a fan of popular space sagas like Star Trek or Dune will find Gallantry in Action thoroughly entertaining.