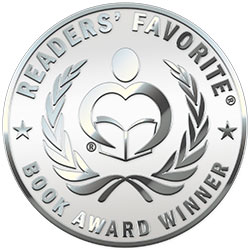 Reviewed by Masha A. M. for Readers' Favorite
Ghosts in Sunlight by Gretta Curran Browne is an intense love story. It follows the lives of Marian and Marc, two young souls who meet each other unexpectedly. Marian is working in a restaurant when Marc arrives as a customer with his friend Jimmy. Marian and Marc are soon preoccupied with each other and before long they develop a passionate love. However, there are a lot of obstacles in their way. In a flashback to an earlier timeline, another character (Jacqueline) is shown as an inquisitive young girl during World War II who does everything in her power to protect her beloved France as a part of the Resistance.

I enjoyed reading this marvelous story. Gretta Curran Browne has a way with words, envisioning such intense love. I adored the characters, especially Marian, who was a helpless soul at the beginning and couldn't find a way forward for herself. The meeting between Marian and Marc is described astoundingly. I liked the plot of Ghosts in Sunlight, the steady way the story was developed, and the descriptions of the characters. The pacing is right, and the timeline of the setting is perfect for the plot. Seeing 20th century France lit up the story and my emotions just welled up. I felt intense sympathy for the group fighting for their freedom, their patriotism, and their love for their country. It was so incredible. I highly recommend this interesting, stirring novel.