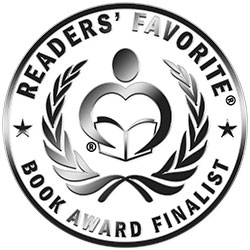 Reviewed by Louise Hurrell for Readers' Favorite
Good Americans by Tejas Desai is a collection of short stories, mostly dealing with experiences of people of color in the United States. Right off the bat, this collection won't be for everyone. However, as a whole, the collection works well. Having that core theme of immigration means the stories flow into each other nicely. The ones that stood out were 'The Apprentice' and 'The Mountain'. 'The Apprentice' was wonderfully constructed; our narrator is a very engaging character who you're happy to go along with and the storyline builds up to a satisfying conclusion. It isn't necessarily a happy ending – none of the stories have that – but it is a powerful one. 'The Mountain' is a very bittersweet story but at the heart of it is the friendship between Peter and Nilesh. They both contemplate their futures and how their expectations of it have been altered or thwarted entirely. Watching them contemplate their struggles whilst helping one another was very endearing, and I think would resonate with anyone who has felt anxious about their future.

Yet, as with all short story collections, some stories are weaker than others and Good Americans is no exception. As mention beforehand, Good Americans won't be for everyone. There are stories such as 'Dhan's Debut' which will split opinion (I liked it due to that bizarre plot twist) and the themes and language used throughout will alienate some readers. But the collection does have some solid storytelling and is incredibly thought-provoking. The blurb compares it to the works of Mark Twain and William Faulkner, but a few of the stories reminded me of Ottessa Moshfegh's writing. It is a very provocative, grimy, hard-hitting collection, and one that will certainly divide readers.