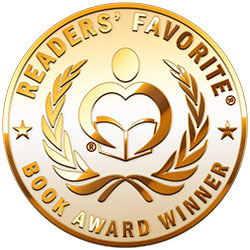 Reviewed by Christine Nguyen for Readers' Favorite
Good Morning, Hope: A True Story of Refugee Twin Sisters and Their Triumph Over War, Poverty, and Heartbreak by Argita and Detina Zalli is a riveting story about hope and faith. Identical twins, Gita and Deti are young schoolgirls when their country, Albania, is plunged into violence and anarchy. Their lives are forever changed while their parents attempt to escape Albania for a better future. They flee to England in a harrowing plan traversing many European countries. Gita and Deti's journey only gets more challenging as they face extreme bullying from classmates in school while working after hours to help pay off their family's debt. Nevertheless, the twin girls continue striving to reach their dream of becoming physicians throughout the extreme hardships.

Gita and Deti write their memoir with such suspense that we feel how uncertain their lives are and the fear accompanying them every step of the way. Yet, despite the fear, they keep going and continue thriving. Seeing their resiliency in the face of so many obstacles at such a young age is moving. Good Morning, Hope delivers the feeling that as long as you have hope and faith, everything can and will be better. Argita and Detina Zalli paint their love for their family with vivid examples throughout of where they sacrificed for each other. This is an incredibly gripping and inspirational read that left me feeling uplifted and ready to face any challenge that came my way! So get ready for a pulse-pounding action-filled journey filled with love.