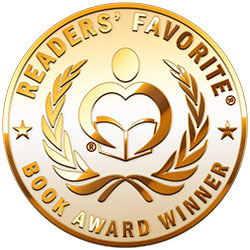 Reviewed by Hayley Haun for Readers' Favorite
Forty is a significant number in the Bible. Jesus fasted for forty days. Moses stayed on the mountain for forty days. The Israelites wandered in the wilderness for forty years. You get the gist. The amount of time is long but effective. In the instance of Grace-Filled Gratitude by Susan Sparks, these lengthy periods are for learning and implementing appreciation into life. Each day comes with a new scripture and journal entry. Readers have an opening prayer suggestion and a serenity prayer much like a mantra to help increase awareness.

In this day and age rampant with the continual effects of Covid, it is important to find the good in what we have. Each scripture is carefully picked to help readers reflect and brainstorm on how to carry out mindfulness. Although the questions remain the same, the participant's answers will be different. The end game is to have a better outlook, and I believe Grace-Filled Gratitude has opened my eyes to see everything for the better. God is prevalent in my life. He has his purpose for all of us.

Susan Sparks, a lawyer turned Baptist minister and comedian, has written several noteworthy works--Laugh Your Way to Grace: Reclaiming the Spiritual Power of Humor, Preaching Punchlines: The Ten Commandments of Comedy, Miracle on 31st Street: Christmas Cheer Every Day of the Year – Grinch to Gratitude in 26 Days, and her newest, Love, a Tiara, and a Cupcake: Three Secrets to Finding Happy. Sparks knows both sides of life and brings comedy, love, and faith to our everyday lives.