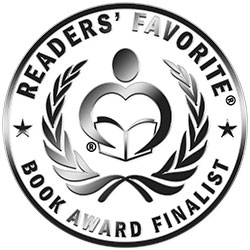 Reviewed by Munir Muhammad for Readers' Favorite
Grandma, Granddad, We Want to Praise God is written by Vanessa Fortenberry and illustrated by Sharon Grey. The author has captured that intimate exchange between Christian grandparents and inquisitive grandkids. This is a beautifully written picture book that describes the meaning of faith and love for God. This book follows children as they question their grandparents about how and when they should praise God. They want to know what praise is and how they should go about offering praise to God. The answers they received were sometimes surprising and the kids were astonished at all the ways they can show God thanks and praise every day.

In Grandma, Granddad, We Want to Praise God, each page shows a different question. The rhyming stanzas will engage and entertain young readers and make for fun family reading. Each situation can be read and discussed as its topic, making this a great story for young children as well. Kids will enjoy seeing how things they love to do each day, like singing, dancing, and attending church, are all ways that you can praise God. This lovely story will teach praise and worship of God gently and engagingly. The illustrations are done in a soft portrait style using a combination of bold and muted colors to create dynamic images that will capture the attention of children looking through this book. Grandparents and their grandchildren, as well as parents, guardians, and caregivers, will love the rhyming stanzas and tender illustrations of a child's natural curiosity and growing discovery that we can express praise through the good and the bad; anywhere or anytime; and with singing, dancing, shouting, and clapping. This engaging story will empower children in fostering habits of praise and thankfulness.