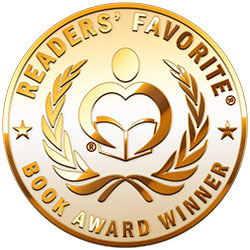 Reviewed by Anne-Marie Reynolds for Readers' Favorite
Guardians of the Garden by Theresa Pocock is a YA fairy tale. Miriam Miller just wants a normal life. Her family doesn't want her, and neither does her town, Edenia, and she doesn't want to be the Guardian of the Garden of Eden. But she has no choice. Seth Johnson's sister is dying of cancer and to try to save her, they move to the USA. Ending up in Edenia, Seth promises to do whatever it takes to save his sister – anything, even if it means his own heart is on the line. Seth and Miriam are drawn to one another, but neither has time to deal with what Fate has in store for them. Seth is battling to save his sister, and Miriam's job as guardian makes her the one thing standing between immortality and world destruction. What happens when their worlds collide in a resounding crash? Can Miriam stop the world from coming to an end? Will Seth save his sister?

Guardians of the Garden by Theresa Pocock is an amazing tale, part fantasy, part mythology, and part fairytale with a healthy dose of the real world thrown in. This is a work of art, a tense, action-packed plot with plenty of humor and lots of mystery that will pull you right into it – Alice in Wonderland, eat your heart out, this is much more exciting. It's more than just a fairy tale, though. It's a story of responsibility, families, and secrets, a story that deals with coming of age and all that goes with it, with well-developed characters that will have you running through every emotion you can possibly think of. It is an intriguing story, a new take on the genre with lots of magic and religion mixed in. It does end on a big cliffhanger, so we'll have to wait for the next book to see what happens next.