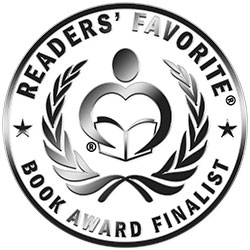 Reviewed by Brenda Casto for Readers' Favorite
If I had to describe Heights of Hell by S. Thomas Bailey in just one word I would use epic. The writing makes me feel as if I have actually stepped back into the mid 1700s, dropped right into the midst of a war where the enemy is just around the corner. Indians and frontiersmen fighting alongside the French and English armies. Sometimes the enemy is someone whom you thought was your ally, and mercy is sometimes given from the enemy!

It seems that fate continues to keep separating Jacob Murray and his wife Maggie. His only solace is that he has his son James, along with his faithful companions, One Ear and Joshua, with him as he continues to lead his troops, even though he longs to find Maggie and the rest of his children. When someone threatens his son, he will do anything to keep him safe, even if it means jeopardizing his own safety. Meanwhile, Maggie has her own set of problems. She was staying at One Ear's village when it was attacked, separating her from her baby son, Israel. She will do anything to find him, but is it enough? One thing's for certain - Maggie and Jacob long to be reunited and take their family home to Pennsylvania, but as long as the battle continues it seems that reunion may be an unattainable dream.

S. Thomas Bailey creates an easily readable story with Heights of Hell and his entire Gauntlet Runner series. The story seems so real that I sometimes forget that Mr. Bailey didn't actually live the story himself. His portrayal of the characters, along with the richly painted details of the setting, makes me feel as if I am watching the events unfold through the eyes of Jacob and Maggie. It is truly like stepping back in time to watch history in the making. Survival is something that no one is assured of, and harsh decisions are often made to ensure survival. The emotions of the characters are tangible, from the drama and desperation that Jacob felt as he wanted to protect James, to Maggie's drive to find her young son. The feelings are real, the characters so lifelike that it's hard to come back to reality and leave the characters when the book finally ends. While the story provides many heart pounding twists where I wondered how anyone would survive, there were also plenty of heart wrenching moments woven in as well.

I have been fortunate enough to read The Gauntlet Runner Series in its entirety, and I must say that S. Thomas Bailey is a master storyteller who knows how to bring history to life within the pages of this series. Before embarking on the journey of Maggie and Jacob, I have to admit I really knew very little about the time period because I always perceived it to be a dry, boring subject. Mr. Bailey has opened my eyes to the richness of the era and allowed me to learn so many things about this vital period in our country's history. Thank you, Mr. Bailey. I can't wait to read the next book in The Gauntlet Runner Series!