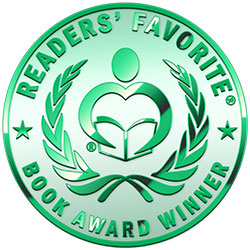 Reviewed by Samantha Gregory for Readers' Favorite
Helm of Awe: Anchoress Series Book 3 by D. L. Armillei is the story of a seventeen-year-old girl called Vanessa, who acts as a protector for her people. Faced with many challenges, the latest one comes in the form of the Jaychund Games. She will graduate a victor if she wins, but unforeseen circumstances lead to Vanessa's world being turned upside down. Things go from bad to worse when her temper gets the better of her and she breaks a few rules and is punished for it.

D. L. Armillei has written an entertaining book with Helm of Awe: Anchoress Series Book 3. I haven't read the first two books in the series, but I could follow the story well and I think Vanessa was an interesting character. She has the weight of the world on her young shoulders, but she still has regular girl issues too, like boyfriend trouble. This makes her relatable to the audience. The story jumps straight into the games and Van's current dilemma. She is quite a stubborn character who knows that she needs to succeed, but she is willing to do anything to reach her goals. Judging from the blurbs of the first two books, this isn't the first time she breaks the rules, but it does make her story a lot more exciting. Good guys don't always have to be good all the time and this makes her more realistic as a character. I think this book would appeal to young adult fantasy fans, both epic and probably urban fantasy too as there are some similar elements. I would recommend it.