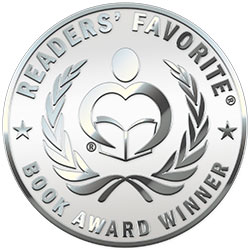 Reviewed by K.C. Finn for Readers' Favorite
Hippie Chick: Coming of Age in the '60s is a work of non-fiction in the style of a memoir, penned by author Ilene English. Recommended for adult readers due to some mature content, this enlightening and empowering memoir tells the tale of the author's life as a young woman through having a daughter of her own. Themes such as challenging the perception of what women are capable of and women's emancipation come up often during this narrative, as well as the author's personal experiences of caring for her seriously ill mother and dealing with the stresses of being a solo parent. What results is a truly heroic tale of triumph against all the pitfalls which life can throw at us along its tenuous path.

Author Ilene English has much wisdom to deliver to her readers during the story of her younger life and her development as a woman. The issues of grief and personal tragedy of which she speaks are tenderly narrated and given all the attention that they deserve, which will certainly resonate with other readers who have experienced similar shocking moments of loss in their youth. The hazy days of San Francisco are beautifully recalled with all the glory and nostalgia one would expect from the book's title, but English is never without a keen eye on the present and a reflective sense of what it means to be a woman both today and in the context of the past. Overall, Hippie Chick is a highly recommended and eye-opening read for women from all walks of life.