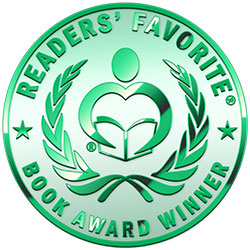 Reviewed by Tammy Ruggles for Readers' Favorite
Hits, Heathens, and Hippos: Stories from an Agent, Activist, and Adventurer by Marty Essen is an entertaining and enlightening ride through the author's ups and downs. Although he became a popular campus speaker and sought-after author, the road to his success came with twists and turns, from his youthful dream of working with reptiles and amphibians to his turn as a notable DJ and then influential talent manager. The result was not what he expected because his dreams took detours along the way, but that's the crux of his story: you don't have to be number one at something to be happy with yourself and what you're doing in life. This is a valuable lesson for anyone aspiring to be the best YouTuber, athlete, celebrity, musician, etc. Every life is a story, and Marty's is peppered with surprises, adventure, and even danger.

What I like about this book is the personal style Essen writes with. You really get a sense of his personality, sense of humor, and the way he thinks. It's a fun, clever way of discussing the world of work and relationships, more memoir than self-help, yet the advice is there, dramatized. He has an effective way of getting his points across through anecdotes and descriptions. He didn't become a nationally recognized one-man performer overnight, nor did he set out to be one. The journey he took that led him to this success is the fun and amazing part of the story. If you're just starting on your career path and are looking for a job change mid-stream or looking for something new after retirement, there are plenty of career-related morsels to chew on.

But the book is about more than a career guide or a travelogue; it's about relationships too, both good and bad, and how to navigate through them and get the most out of them. Perhaps more than anything, it's about having adventures in your life and that the best ones are often unplanned. His talent for storytelling gives you the feeling you're in an audience, listening to him. You'll find yourself amused, shocked, and touched. One of the best stories is about the hippo attack, but you'll have to read the book to get the details. For an entertaining read that would make a great movie or documentary, pick up your copy of Hits, Heathens, and Hippos: Stories from an Agent, Activist, and Adventurer by Marty Essen.