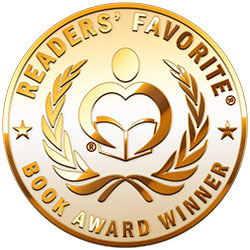 Reviewed by Vincent Dublado for Readers' Favorite
Hollywood to the Himalayas: A Journey of Healing and Transformation by Sadhvi Bhagawati Saraswati is a real-life story of one woman's courage as she embarks on a journey to a new place, a new language, new people, and a new culture. Getting out of one's comfort zone is not always easy for some, as was the case of this Stanford-educated spiritual teacher who came from a well-to-do Jewish family and was raised in California. The author explains her experiences in a down-to-earth and relatable manner, opening up without hesitation as she talks about her life in India and how her husband became a fundamental part of her journey. She talks about the travails of her marriage and how she found enlightenment in Rishikesh.

Hollywood to the Himalayas is a deeply personal and honest book about being a spiritual woman in a progressive, spiritual land cleansing itself on social, economic, and political levels. Sadhvi Bhagawati Saraswati writes in such a profound way that you immediately feel a connection as if she is right in front of you. In a world filled with stress, pressure, and anxiety, this book encourages you to take the road to spirituality to find answers. Women will find plenty of common ground with Saraswati as she talks about her marriage, wanting to have a child, menopause, and empowerment. This book has no boundaries. It not only caters to spiritual seekers but also to those who want to read about practical self-help. This book will leave you inspired long after putting it down.