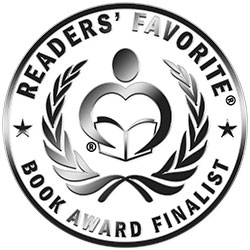 Reviewed by Emily-Jane Hills Orford for Readers' Favorite
The scenes and overall character of New Orleans have inspired people from around the world for generations. The buildings, particularly the houses, hold a special appeal. When devastation hit the city with the flooding caused by Hurricane Katrina in 2005, many people around the world watched in horror and many more reached out to help in whatever way they could. Although much of the city was submerged and its buildings destroyed beyond repair, there was a good portion that remained untouched, its character and unique picturesque quality a statement of who and what the people of New Orleans are made of.

As author/photographer Alex Caemmerer points out in his amazing presentation of New Orleans architecture in his book, Houses of New Orleans, "Fortunately the virtual architectural museum of historic domestic buildings dating from the early part of the nineteenth century to its last decade survived with only limited damage from the high winds." In these relatively unaffected areas, there was considerable loss of the old trees, but the damage to the homes from the winds was certainly repairable.

This is a marvellous coffee table book with beautiful photographs and a fascinating discussion of the history, not only of New Orleans, but most significantly the architecture of its houses. Along with the wide range of styles discussed, the photographs depict the various styles from the French Colonial Plantation house to the Creole cottages and shotgun houses with distinguishing features reflecting significant European influences like the Greek revival, Classical and Italianate. This is a book one will want to peruse at leisure, time and time again.