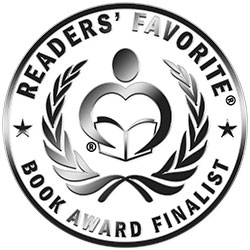 Reviewed by Ruffina Oserio for Readers' Favorite
How Can a Man Die Better by Roy V Gaston is a compelling historical novel with powerful themes of war and fans of Civil War novels will find it utterly fascinating. While there is chaos as the war rages on, Cage Carew is withdrawn, focused only on his academic pursuits. Although his fiancée covertly helps slaves escaping through the Underground Railroad across the River Jordan, he doesn't seem bothered. But then his fiancée is killed by the slave catcher, Francois Devol, and everything changes. Cage is deeply wounded and resolved to hunt down the killer. So, he joins the 52nd Ohio Infantry Regiment under Colonel Dan McCook. Cage quickly grows from an intellectual into a dangerous fighter. But what drives him and will he succeed in exacting his revenge on the man who killed his fiancée?

Well-plotted and skillfully written, here is a novel that captures the pulse of the American Civil war in a way that is captivating. It is interesting to notice the transformation in the protagonist and to see how far love and revenge can drive the human heart. The setting takes readers through dangerous landscapes, filled with vivid descriptions that capture details of the environment and locales in which the story takes place. The action is pulsating and it doesn't overshadow the emotional and psychological depth of the story. Roy V Gaston's gift for character, prose, and plot is exemplified in this novel. The writing is atmospheric, the characters so alive they feel like part of the reader's world. How Can a Man Die Better is hugely entertaining.