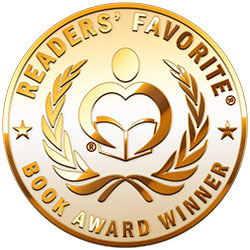 Reviewed by Asher Syed for Readers' Favorite
How Russia Became a Zombie State by Alexey Molchanov revolves around the history of Russia through to its contemporary political climate today, and how the author believes the culmination has resulted in the deterioration of a once great empire. Molchanov shares his expertise as a qualified lawyer from Moscow who has since relocated outside the country and employs his experience as someone who worked within the Russian legal system in multiple capacities. What Molchanov specifically does in this book is comb through the Russian constitution and examine each and every article. Within these articles, he links back to the ways, and very often it is in many ways, that Vladimir Putin has shaped the government for the express purpose of preserving his power and serving his needs regardless of the detriment to the people.

How Russia Became a Zombie State was an interesting read for me, particularly as someone who works within the structure of the justice department, and it is clear that Alexey Molchanov is passionate about the Russian legal machine. This is the first time I have ever read the constitutional document, translated into English, that is intended to be the cornerstone of Russian democracy but is instead worth little more than a box of Kleenex. The most intriguing aspect for me is the constitution itself, which Molchanov annotates where exactly it has been willfully ignored. From a literary standpoint, the writing is of an acceptable standard but would benefit from a more substantive polish. The references to resources for further study give those who would like to do their own digging a map of where to start, which is excellent. For those with a deep interest in Russian history and those who like reading the constitutions of other countries, this will be a good match.