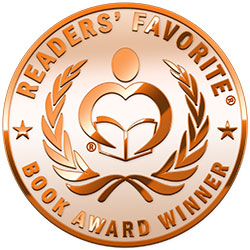 Reviewed by Divine Zape for Readers' Favorite
Presley Benson might have thought she'd found the best strategy to move on, but when she meets her ex, now the new Vice Principal at a school where she teaches, things cease to work as she'd planned. Were they really over each other or was their rupture just a getting-to-know-each-other phase of a powerful romance? How to Get Over Your Ex in Ninety Days by Jennifer Peel is a romance that is well-crafted to offer readers great entertainment. Moving on can be more difficult and complicated than many people think and, no matter how beautiful or rocky the relationship has been, one still carries part of someone they have loved with them; the beautiful memories, the hurts, the lies, the betrayals. Walking past all of these can be a huge challenge because the heart learns to attach itself to people that come into one's life, and letting go can feel like severing a part of one's person.

When I picked up this book, I thought it would be self-help, but it turned out to be something more than I imagined. How to Get Over Your Ex in Ninety Days is a tantalizing read for fans of modern romance. Narrated in the first person, it is absorbing with a strong story line and a lot of drama. The reader is immersed in a stream of emotions as they explore the characters. The writing is beautiful and the characters as real as they are interesting, well-developed and perfectly carved into their respective roles in the story. Jennifer Peel is a master at leading readers into the complex world of the human heart and emotions, and her book will make for a satisfying read.