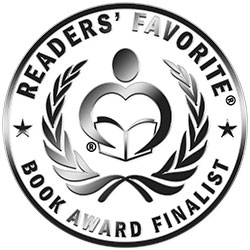 Reviewed by Mamta Madhavan for Readers' Favorite
How to Live from Your Heart: Deepen Relationships, Develop Creativity, and Discover Inner Wisdom by Nanette V. Hucknall is a useful tool that will help readers to open their hearts and connect themselves to higher wisdom. The book highlights the importance of always using the heart. The author has included many exercises and experiments for readers to connect with their hearts, leading them to a connection with their Higher Selves. The book demonstrates the beauty of using the heart and how one can be open to its energy and feel its qualities.

I found the topic interesting and the author weaves the physical and the spiritual plane together beautifully, which makes it easy for readers to have a better understanding about their hearts and how to work with their energies. The tips and suggestions are simple and easy to understand, enabling readers to incorporate them into their lives and thinking. The book will help us to understand our hearts in a better way, and use it properly in all the relationships so that it can deepen them. The book will make readers think deeply with its insightful interpretation of the heart, its strength, and its importance.

It is a book that will make readers discover themselves for the better, and help to make positive changes in the way they look at relationships and life in general. All the exercises can be practiced easily to strengthen the heart and have a better understanding about the role it plays in our lives.