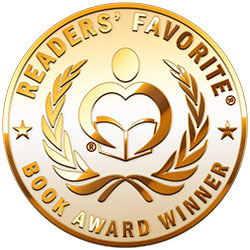 Reviewed by Deborah Lloyd for Readers' Favorite
This gripping memoir reads like a fine novel; you will be engaged from beginning to end. Peggy Barnes' I Knew You By Name: The Search for My Lost Mother describes a gut-wrenching, many twists-in-the-road journey. Barnes always knew she was adopted and did not begin the search for her mother until her late 60s. Soon, through the help of a genealogist, she found her birth certificate – the first time she ever saw her mother's name. This led to meeting a cousin who had inherited several letters written by her mother. These letters were a treasure, as well as the source of sadness. Barnes learned some aspects of the difficult life her mother had led. Each new fact led to many more questions, leading the author to some unexpected findings.

When questions were not clearly answered, Peggy Barnes filled in the blanks with fictional renderings. These renderings are not unlike what many adopted children devise; they imagine why they were given away and the circumstances of their birth parents' lives. Having part of the story through these letters becomes the source of reconstructing her mother's difficult life. Ms. Barnes was born on Easter Day 1940, in the South; the attitude towards unwed mothers is truly atrocious. She lived with her mother for her first two years of life, and the trauma of never seeing her mother again cannot be diminished. Certain aspects of their lives mirror each other. I Knew You By Name: The Search for My Lost Mother by Peggy Barnes will enrich your understanding of the many complexities of the adoptee's life story.