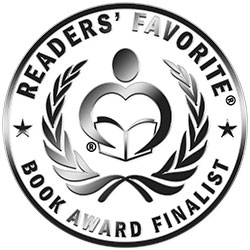 Reviewed by Maria Victoria Beltran for Readers' Favorite
I Know What You Need to Succeed is an inspiring autobiography by Ukrainian immigrant Kateryna Armenta. The book comprises four chapters corresponding to the author's journey to success. Kateryna's birthplace was Kazakhstan but she grew up in Ukraine. After emigrating to the US, the only job she could find was being a waitress in Florida. However, she did not stop looking for better opportunities. Always wanting to improve herself, she became a receptionist and a property manager and was able to hone her skills. Then she realized there was more to life than a career and started seeking something deeper. This is her journey.

Kateryna Armenta's I Know What You Need to Succeed is a thought-provoking autobiography that urges readers, especially women, to embrace their true calling and change their lives for the better. There is a conclusion and key takeaways after every chapter which I found helpful. Beautiful and captivating, the author's writing style makes it easy for readers to empathize with her as she embarks on her journey. The story is well structured and her struggles while starting a new life in a foreign country are authentic. This book should inspire career women who are still trying to find their place in life. Her story should encourage us to find our inner strength and discover our true purpose in life. Highly recommended.