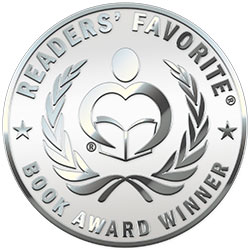 Reviewed by Viga Boland for Readers' Favorite
I Will Always Be Proud of You, written by Michael Wong and illustrated by Zina Jugai, is one of the most beautiful picture books for children that I have ever seen. Its beauty lies not just in the lovely rhyming poetry, nor in the incredibly colorful drawings, but also in its poignant message: whatever our children decide on as a career in their futures, we parents will love and support their decisions and always be proud of them. It's so easy to envision a parent and child cuddling together while enjoying I Will Always Be Proud of You. While the parent reflects on whether the beloved child will become a musician or a cook, an environmentalist or a nurse, an astronomer or scientist, the child will be in awe of the stunning illustrations where wide-eyed, smiling children, together with their adorable pets, explore the wonders of the ocean or fly to Mars.

This delightful book, whether shared by parents and children or used by those teaching young children in a classroom, offers so much opportunity for important communication with youngsters, e.g. what would you like to become in the future? Why does that career appeal to you? At the end of the book, Michael Wong has included a couple of pages to send children back into the book to see if they can pick out the 22 dogs used in the illustrations or spot some famous people like Beethoven or Bessie Coleman. Who is Bessie Coleman by the way? She was the first African American and Native American woman to get her pilot's license in 1921. Did you know that? I didn't! So even adults can learn, along with their children, when reading this book.

Ah…if only I still had some young children or grandchildren with whom to share I Will Always be Proud of You, but since I don't, I'm thrilled to recommend it to others who do. Final word? Don't be surprised to see your youngster picking this book up again and again and dreaming of becoming the next Greta Thunberg or Billie Eilish.