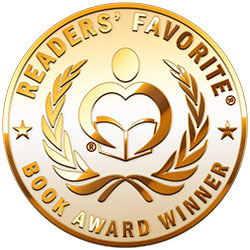 Reviewed by Anne Boling for Readers' Favorite
This book is based on 1 Cor. 3:6. Saunders uses the example of an apple tree to describe our lives as Christians. He discusses the stages a Christian goes through, dormancy, silver tip, green tip, half inch green, tight cluster, pink, full blossom, petal fall, and fruit set.

Saunders's writes in a simple easy to understand style. He explains the gospel in a unique manner. I will never look at an apple tree the same. The gist of his message is nurturing, cultivating others and ourselves. Too many believe that you can have your name on the role of a church, and you are a Christian. Others believe that showing up at church on holidays makes them a Christian. Still others believe an hour once a week, and they have done their part. Saunders' gets to the true meat of the gospel, the word Christian is an action verb. Just as a plant's roots must have water, good soil, fertilize, and room to grow, so does a believer. We must grow in Christ; we must mature in our faith. Part of this cultivating is purity, holiness, and, sacrifice, Saunders' points out that man was created as a threefold being, a body, soul, and mind.

My favorite part of this book is the "treasure map to the hidden treasures of faith." Always beware of opportunities to serve God. Always acknowledge the presence and anointing of God. Do not be overwhelmed with circumstances. I will not list all of them, you need to purchase the book to discover the other truths inside the covers. Saunders discusses the story of Jacob, breaking it down into easy to understand sections.

I am an adult Sunday School teacher. I can see myself incorporating much of this into a lesson, especially the story of Jacob. This small book will bless many.