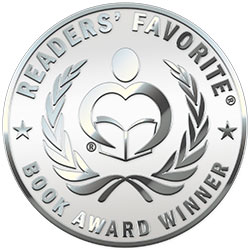 Reviewed by K.C. Finn for Readers' Favorite
Ignatius and the Swords of Nostaw is a work of fiction in the fantasy, adventure, and action subgenres. It is intended for young adult and adult reading audiences, was penned by author D. A. Mucci, and is presented in audiobook format by narrator Tim Campbell. The title character, the reluctant and witty Iggy, finds himself embroiled in the fight of his life, despite having tried to run away from combat repeatedly his entire life to date. In the gorgeous and windswept Kingdom of Skye, a dark prophecy is returning, and Iggy is about to end up cast in the role of hero, whether he likes it or not.

Author D. A. Mucci has crafted a superb tale with plenty of twists and turns, and all the bloodthirsty, magical and mysterious elements one would expect from high-quality fantasy fiction. But much more than this, it was the expression of individuality in the central character of Iggy that really captivated me, and the clever little twists that really go against type and create something truly original in the genre. The Scottish setting was also gorgeously depicted and added a magical atmosphere to the whole tale.

In terms of its audiobook narration, I really enjoyed the variety of voices that narrator Tim Campbell was able to achieve in creating different attitudes, regions, and emotions amongst a wide array of characters. I felt there was a great balance in bringing characters to life with humor and vivaciousness without overdoing it, or making them so comical that the book would no longer appeal to adult readers. The audio editing and quality were also superb, making for a smooth listening experience all-round. Overall, I'd certainly recommend Ignatius and the Swords of Nostaw to fantasy fans of all ages who are seeking a thrilling and detail-packed tale of sword and sorcery with twists and turns to keep them entertained from cover to cover. And I would highly recommend getting the audiobook version to make the story truly come to life.