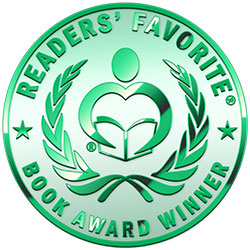 Reviewed by Emily-Jane Hills Orford for Readers' Favorite
A little boy knows how to entertain himself while his mother's busy at work as a nurse or too tired after her shift to do much of anything. This little boy likes to read, draw, talk to his grandmother, tease the cat, and play with his toys. The boy enjoys his action figures, but he also enjoys playing with dolls and playing dress-up in his mother's clothes. You see, he may look like a little boy on the outside, but inside he is something else. Not uncommon, when you think about it. Some boys are just boys; some girls are just girls. But, then again, some boys are more like girls inside while some girls are like boys outside. What really defines this gender equation? And does it really matter what we are inside and out? What's important is that we appreciate who we are deep down; that we appreciate and honor being just 'me'. That's what the little boy claims: "I'm just me!" He's lucky, too, as he has a very supportive mother and grandmother to help him accept himself for who he/she is, both inside and out.

Kody Christiansen's picture book story, I'm Just Me!!, is a wonderful way to introduce gender differences in a way that young people can understand. The plot develops with a list of things the little boy enjoys doing, which he does all by himself since, sadly, he has no siblings and, I guess, no friends. The lack of friends is the real tragedy in this story. But his mother and grandmother make up for what he misses from the outside world. As the plot develops, the person we first see as a little boy evolves into his inner being, a little girl as he/she prepares to dress up for Halloween as a lady nurse, just like his/her mom. The illustrations are effective and the end of the book includes coloring and activities to help young readers define who they are: both inside and out. An intuitive presentation at an appropriate level for young readers.