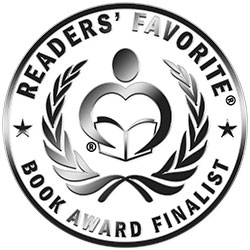 Reviewed by Stephanie Chapman for Readers' Favorite
In Plain Sight is the intriguing story of what kindness can do for the less fortunate. Ashley A. Quinn introduces Rayna, picking vegetables when she finds Mason. The boy had been beaten, burned, and was severely dehydrated. Rayna offers to help him, but Mason refuses to go to the hospital or police. Rayna calls her ex-boyfriend Thomas, a veterinarian, to assist her in treating Mason's injuries. When they finally earn his trust, Mason tells them that he was being held captive by human traffickers that prostituted underage children. He reveals that there are at least five other children held captive by the "Smiths." Rayna and Thomas bring in close friends and convince Mason to lead them back to the house he escaped from. Upon reaching the property, they find a clue revealing there are a lot more people involved in the human trafficking ring.

Ashley A. Quinn wrote a story filled with conflicts and conditions that would be daunting to normal people. Rayna's naivety makes her trust others too easily. Her past relationships have caused her a lot of grief, including the feeling of abandonment when Thomas pursued veterinary school instead of marrying her. I could imagine the tension that filled the room when Rayna attempted to avoid Thomas while Mason was present. There were moments when I wanted to shake her and tell her to reconcile her differences with him. Thomas was deliberate in his actions, and I could tell he felt remorse for ending their relationship on bad terms. Couple the relationship problems with an illegal child trafficking ring and the complicated plot develops quickly. I understood Mason's problem with trusting people, especially when he refused to go to the police by telling Rayna, "They will just send me back." It made me wonder how many times he had tried to ask for help but was ignored. In Plain Sight is a very fast read, with constant changes in personal and professional relationships. Although the ending was more involved with social issues than I originally anticipated, it provided an excellent closing. Due to the sensitive subject, I recommend this book to adults who like romance novels with a touch of danger.