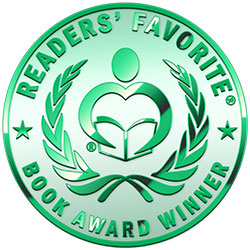 Reviewed by Anne Boling for Readers' Favorite
We have an erroneous vision of what an addict looks like. The person sitting next to you in church could be an addict. It could be your doctor, lawyer, postal worker, or the little old lady that lives next door.

Incomprehensible Demoralization drew me in and held me captive. Jared Combs describes the life of an addict, namely his own life. It is with much courage that he shares the tale of his life. He was a drug addict and pharmacist. His marriage was deteriorating, but the pills were more important. Through the Lord, his church, the support of his family and AA, he has become a recovering addict. Combs seizes every opportunity to help others. Share his witness.

It's been quite some time since I wrote this review. Recently I met Jared Combs in person. He's a personable man. Will to share his story with those willing to listen. I witnessed his kindness, loyalty and faith. It is refreshing to know he truly lives a life of helping others.