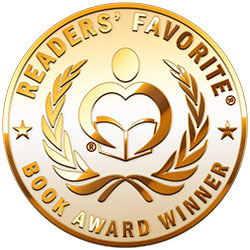 Reviewed by Lex Allen for Readers' Favorite
A true story that reads like a suspense thriller, Inflection Point by Traci Medford-Rosow provides not only an insider's look into the massive pharmaceutical industry, but an emotionally charged story of personal conflicts, defeats and victories. Medford-Rosow spent ten years of her life in an epic battle to protect the patent rights of a corporate giant, Pfizer; a battle that opened old wounds and challenged her beliefs of right from wrong.

The underlying stories, the sub-plots in Inflection Point are intricately woven into the primary back-room and court battles that keep the reader involved and turning the pages. There is insight into the enormous power of the pharmaceutical industry, its predominance over global politics and the lives of millions of people. Here, too, is the story of a woman's life. Medford-Rosow lets it all out in her first book. You'll read about her trials, tribulations, victories and defeats on her path to becoming a Vice President and Chief Intellectual Property Counsel at Pfizer, and the intrigues of legal battles that guarantee a mind-boggling experience.

As an opponent to the overbearing dominance of 'Big Pharma' on the lives of people, this story confirmed my personal beliefs about this industry. What surprised me, in a good way, was the personal story of Medford-Rosow. How she maintained her professionalism and dedication to her employer while battling her personal demons was a great story in and of itself. I highly recommend Inflection Point for readers of legal machinations and courtroom battles, and for those who love stories of personal sacrifice and ultimate victory over their demons.