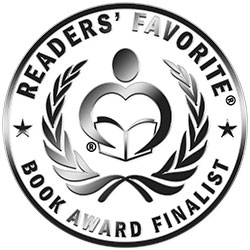 Reviewed by Susan Sewell for Readers' Favorite
A California psychic is caught up in a web of lies, deceit, and murder when she returns to her Ohio home for her grandmother's funeral, in the spectacular suspense novel, Inherent Truth (Blood Secrets Book 1) by Alicia Anthony. From the age of ten, Olivia Sullivan understood she was different from everybody else. Beginning with her cousin's death, Liv began experiencing vivid dreams and visions. Unable to accept Liv's abilities, her mother takes her to doctors and medicates her. The only person who makes Liv feel accepted is her grandmother. After leaving college, Liv works for a psychic phone network. One afternoon, she receives a call from a client who threatens her life, and a vision of a woman's murder overtakes her. A couple of weeks later, her grandmother dies, and Liv flies home to Ohio. Visiting Liv in her dreams, her grandmother requests she help a small girl who eerily resembles Liv. In the meantime, someone breaks into her house and vandalizes it, leaving behind a decomposed body in a trunk. Is the dead woman connected to the girl in Liv's visions? Is she the next intended victim?

Filled with subterfuge and intrigue, Inherent Truth (Blood Secrets Book 1) by Alicia Anthony is a breathtaking suspense novel enhanced with elements of parapsychology. The sensational story includes a thrilling storyline, a riveting plot, and distinctive characters. Switching between Liv's voice and the third person, the pacing of the story moves along remarkably well. It is an exceptional novel, and I recommend it to anyone who loves breathtaking suspense intertwined with a paranormal theme. It is the first book in a series, and I look forward to reading more of Ms. Anthony's work!