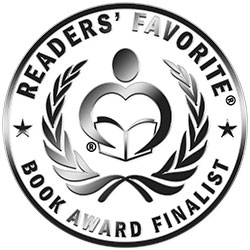 Reviewed by Susan Sewell for Readers' Favorite
People are being murdered in an alarming fashion and a man and his ghostly sidekick race against time to stop a young boy from becoming the next victim in the chilling murder mystery novel Inspectre by D.W. Rigsby. When Lucius Stockhelm witnesses a woman being attacked, he goes to her rescue and quickly dispatches her attacker. Unsure what to do with the dead man, he hides the body in his basement. Since then, the spirit of the rogue moans every night, keeping Stockhelm awake. Weary and wanting to be rid of the ghost, whom he has dubbed Alarbus, Stockhelm consults his neighbor Mr. Decker; someone who understands how to deal with supernatural situations. Before assisting him, Mr. Decker charges Stockhelm to carry out a bizarre errand for him. In executing the dubious task, Stockhelm and Alarbus uncover a frightening plot where spiritual darkness simmers beneath the surface of the unwary town and a deranged murderer is on the prowl. Can they foil the killer's nefarious plans and at the same time satisfy Mr. Decker's requirements?

Set in the late 1800s, Inspectre by D.W. Rigsby is a bloodcurdling supernatural murder mystery where the things that go bump in the night are up close and personal. With uncanny characters and spooky settings, it is an eerie story that stays with you long after you put the book down. This spine-tingling tale has a haunting plot and chilling story line that deliver goosebumps from the first page until the last. It is the perfect book to curl up with on a stormy night, as long as you leave the lights on! Murder mystery fans will be delighted with this riveting supernatural thriller and will clamor for more. It is a magnificent beginning for an outstanding series, and I can't wait to meet Stockhelm and Alarbus again!